WHALE CLAW AT SXSW - SATURDAY MARCH 16th at the... →
Show tonight with Blues Control at Holy Mountain... →
Smokey Emery 7" Release show at the Museum for...
Smokey Emery 7" Release Show w/ Thousand Foot Whale Claw, Silent Land Time Machine   After over a decade of highly lauded experimental output Smokey Emery (aka Austin-based sound & visual artist Daniel Hipolito) has finally made his vinyl debut with his QUARTZ EP, released in Dec 2012 by Indian Queen Records. Finally, Smokey Emery's dusty maestro-ing of vintage reel-to-reels and...
4 tags
THE TROLLS THE CLAWS W-COAST TOUR
TROLLER and THOUSAND FOOT WHALE CLAW will be on tour in California this January, 1/24 – 1/27, to be precise. San Fran, LA, and San Diego will be visited. Check the details below, save the date(s), and be sure to grab one of TROLLER's new LP's while they're out there! There will not be hats for sale on tour. THUR 1/24 – San Francisco @ The Lab w/ Believe Chasms Black Jeans FRI 1/25 – San Diego...
1 tag
XYX
SHOW TONIGHT [DEC 1st] with XYX [MEXICO/ATX] reunited after over two years at 29th ST. BALLROOM. http://monofonuspress.com/store/xyx-2 
1 tag
3 tags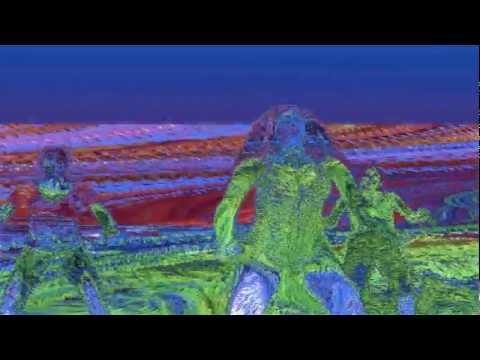 2 tags
3 tags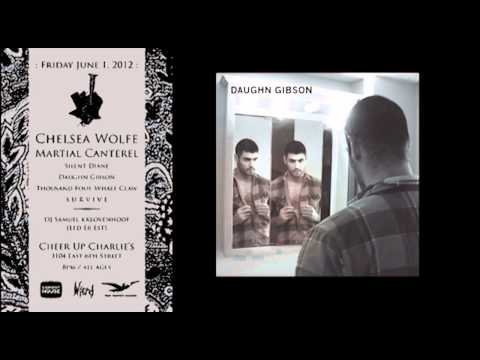 3 tags
IMPOSE MAGAZINE: Troller + Whale Claw at Mohawk →
6 tags
1 tag
Troller // Thousand Foot Whale Claw late show@... →
Active Child + Balam Acab + Superhumanoids after show. 05/04/2012.
Live at the Monofonus Compound
1 tag
Deimos on Monofonus 2012 Mixtape
Rosemary's Tears [Live]
NO KINGDOM [LIVE]
LAST MINUTE SHOW
Whale Claw plays tonight [April 7th] at Broken Neck [4701 Red Bluff Rd 78702] with Lechuguillas [noise punk from Chicago], Terminator 2 [NTX Sludge], Manatee Tights and Mugwump. We are going to play first at 9 PM.
3 tags
Show w/ Total Unicorn, Analog Drums, Ssleeperhold,... →
04/12/2012 10 PM at Skinny's Ballroom, Austin, TX All Ages Free Music and Free Beer. That's right, FREE BEER! you need to rsvp here for beer (ignore the lineup, it's wrong): https://www.facebook.com/events/347726778597912/ Thousand Foot Whale Claw http://soundcloud.com/thousandfootwhaleclaw Total Unicorn http://totalunicorn.tumblr.com/ Analog Drums new electronic project...
Austin Synth Scene from Dummymag →
WINTER TOUR W/ TROLLER
Friday, December 9th 2011 SODA BAR - San Diego CA Troller / Cold Showers / Divers / Thousand Foot Whale Claw Saturday, December 10th 2011 AMNESIA - San Francisco CA Toller / Thousand Foot Whale Claw / Branon Nickell / Black Jeans Sunday, December 11th 2011 PART TIME PUNKS - THE ECHO - Los Angeles CA  Troller / Jewels of the Nile / Thousand Foot Whale Claw / DJ Rainbow [from Killing Spree] 
2 tags
1 tag
2 tags
4 tags
2 tags
We're on the Facebook. →
2 tags
5 tags
PRINCE SUN ARAWMA Shaux_Case ≠ SXSW // 3/19/11
◊ SAT 3/19/11 ◊ FREE.99  ••••••••••••••••••••• 2:30-3 - DARK ENERGY 3-3:45 - Rene Hell 3:45-4:15 - Quiet Hooves 4:15-5 - JANKA NABAY 5:15-6 - Indian Jewelry 6-6:45 -PRINCE SUN ARAWMA 6:45-7:15 - SADISTIC CANDLE 7:15-8:00 - Silent Land Time Machine 8:00-8:45 - Future Blondes 8:45-9:15 - M. GEDDES GENGRAS 9:15-10 - SOFT HEALER 10-10:45 - WARM CLIMATE 10:45-11:15- AMEN DUNES 11:15-11:45 - THOUSAND...
SLOW PUMP YEAR ONE [SxSW Ambient Super Show]
Tuesday, March 15th @ United States Art Authority, Austin TX ALL DAY EVENT  FREE!!! SPONSORED BY SWITCHED ON  BIG STAGE EXPO '70 - Kansas City - 12:00 ZANZIBAR SNAILS -Denton,Tx -11:00 QUIET EVENINGS - LaGrange, Ga -10:00 WHITE CREEPS - Little Rock - 9:00 SUNGOD - Austin - 8:00 THOUSAND FOOT WHALE CLAW - Austin - 7:00  WOODSMAN - Denver - 6:00 NUDE SUNRISE - Chicago - 5:00 AMASA•GANA -...
Listen to: (Long) Lost in those Dunes
Lost in those Dunes by Thousand Foot Whale Claw off of the upcoming Lost in those Dunes E.P.
Brainclub is alive
Pumpin' vinyl compilation. Our track Lost in those Dunes (prototype) slips in on side one.   Listen to side two and order the vinyl at brainclub.us
7 tags
Listen to Fleshcave
Fleshcave is track [01] off our upcoming tape. Recorded live in late 2010. Fleshcave by thousandfootwhaleclaw
6 tags
Listen to Slobos
Slobos by thousandfootwhaleclaw